My goal for this year is to memorize John 15. I divided it into two parts, and we have complete the first part; verses 1-17. Each week I will "recite" what we have learned and add one more verse. If you wish to join me, post your "recitation" in the comment box or email it to me.
(without looking at my Bible)
John 15:18-21
18.If the world hate you, ye know that it hated me
before it hated you.
19. If ye were of the world,
the world would love his own,
but ye are not of the world,
because I have chosen you out of the world,
therefore the world hateth you.
20. Remember the word that I said unto you.
The servant is not greater than his lord.
If they have persecuted me,
they will also persecute you;
if they have kept my saying,
they will keep yours also.
21. But they do all these things for my name's sake,
for they know not him that sent me.

CORRECTIONS: vs.18 "because", "but";
vs.21 "all these things will they do unto you", "because"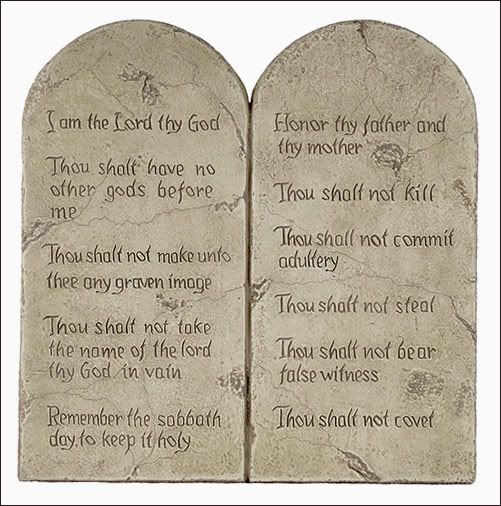 NEW VERSE
John 15:22
"If I had not come and spoken unto them, they had not had sin;
but now they have no cloke for their sin."
It's strange. I've read the book of John many, many times in my life, but I don't remember this verse. Isn't it wonderful that God will open and reveal new treasures to us throughout our whole life? Even verses we have memorized will become "new" to us as we learn more truths about God. We will never know it all!
A person who enters a new situation (a new school, a new job, or a new country) does not know all the rules of that place. They may cross the line of its ordinances without realizing it. Up until then, they are innocent. They will probably be excused from punishment. But, once they are made aware of the rules, they are without excuse and must take responsibility of their actions.
When God gave the laws to Moses on Mt. Sinai, it was not showing the way to be good, to reach heaven. It was to show man their own sinfulness, that there no way that mankind could ever be good enough to earn salvation on his own. Once God showed them "the rules", they (we) were without excuse.
John 1:17
" For the law was given by Moses, but grace and truth came by Jesus Christ"
In this verse, John 15:22, Jesus is saying that the people of this world are hiding behind a cloke of "innocency". They are not really innocent. The law is there. But Jesus said that he came to, again, show them their sinful ways and take away any reason or excuse for their ungodly actions and thoughts.
When something is compared to purity, it's true filthiness is revealed. A year old t-shirt may look clean. But when it's placed next to a brand new one, it will look dingy and yellowed and stains will glare, where once they were not noticed. When we are faced with Christ's holiness, all our hidden prides and selfish thoughts and secrets are magnified and revealed. We are without excuse.
We cannot clean ourselves. We can never be good enough. It is only through the washing of God's forgiveness, through the blood of Jesus Christ, that we can be made clean and pure, and worthy of heaven.
May we be able to say, as David did...
"Search me, O God, and know my heart; try me, and know my thoughts; and see if there be any wicked way in me, and lead me in the way everlasting."
Psalm 139:23,24